Services
We are a full-service general and family practice. We see patients of all ages. Our full range of services to name a few include cosmetic dentistry, veneers, orthodontic treatment, root canal therapy, surgery, and 3rd molar extractions and implant services, denture and crown and bridge services. We are also an Invisalign Preferred Provider. We pride ourselves with the latest and trusted dental techniques and equipment. We also provide FREE PARKING for all our patients at the El Super's plaza as part of our commitment to customer service.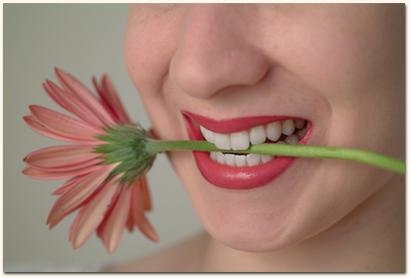 Our Policies
We work with our patients so they can achieve and maintain a beautiful smile and healthier gums and teeth. We take the time with our patients to explain their treatment options and inform them of additional preventative care. We feel this will lead to a more trusting doctor/patient relationship and, for many people, relieve the stress about seeing a dentist. We take pride in providing you with a comfortable office experience where our qualified staff is friendly and knowledgeable. Our office is conveniently located in downtown Long Beach, CA and we invite you to call with any questions or email us via contact us. We will do everything possible to ensure you a pleasant visit.
Appointments & Consultations
To schedule an appointment, please call: 562-436-9234. Our staff will be pleased to assist you in any way possible and all efforts will be made to accommodate your schedule.
Cancellations
If, for some reason, you cannot keep a scheduled appointment or will be delayed, please call as soon as possible. Appointments cancelled less than 24 hours before scheduled appointment time may incur charges.
Insurance & Billing
In order to provide the highest quality care on a sound basis, we have developed a full range of convenient payment options for you to choose from. Prior to the commencement of treatment, fees and financial arrangements will be discussed with you. These arrangements can be coordinated with your dental insurance benefits. Major credit cards such as Visa, MasterCard and AMEX are accepted in our office. We can also help you arrange outside financing if necessary.
Patient Safety
To protect our patients and ourselves, our staff wears masks, gloves, and protective glasses, as well as clinical lab coats. We strictly observe all Occupational Safety and Health Administration (OSHA) guidelines. All instruments are cleaned, disinfected and routinely sterilized as recommended by the American Dental Association and the Centers for Disease Control. Whenever possible, disposable, single-use items are used to ensure your safety. Handpieces (drills) are sterilized with a state-of-the-art sterilization unit specifically designed for this purpose. All surfaces in the treatment rooms are cleaned and disinfected after each patient.
Patient Comfort
You are not alone if you feel anxious about a visit to the dentist. We understand and share your concerns and strive to make every dental visit comfortable. We can play your personal music list or choose from our collection. You can also watch your favorite movie while in treatment! In addition to topical and local anesthetic, anti-anxiety medication is available for those patients who may need a little more help relaxing.